ASA, CSSA, SSSA International Annual Meeting, Nov. 6-9, 2022
SorghumBase Team
16 May 2022
The American Society of Agronomy, the Crop Science Society of America, and the Soil Science Society of America are hosting their international meeting from November 6th to November 9th in-person in Baltimore, Maryland and with limited virtual access. 
Bringing together professionals from government, academia and industry to agronomic, crop and soil sciences, the in-person version of the meeting includes a keynote address and plenary sessions, oral and poster presentations, an exhibit hall, workshops, professional tours and networking opportunities. 
The opening keynote address is being given by Richard Harris, veteran NPR science correspondent. Plenary speakers include ​​Jo Handelsman, director of the Wisconsin Institute for Discovery and Professor at the University of Wisconsin–Madison and Brady Deaton, Jr, McCain Family Chair in Food Security at the University of Guelph. 
Early abstract submission deadline is June 21; all abstracts must be in no later than July 12. 
Early registration ends October 3rd and regular registration ends October 14. 
For more information visit the conference web site.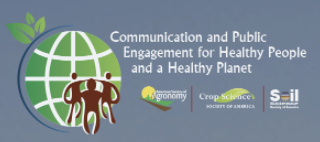 ---