Plant Biology 2022 (ASPB 2022) June 9-13, Abstracts due June 2
SorghumBase Team
19 April 2022
The American Society of Plant Biologists and the Canadian Society of Plant Biologists are hosting their 2022 Conference, PB 2022, in Portland, Oregon from July 9-13. The conference will include concurrent talks, workshops, poster sessions and networking opportunities.
Plenary sessions will cover the following topics:
RNA Biology

Science Without Borders: Migration, Domestication and Culture

Interacting and Tangled Plant Immune Pathways

Breakthroughs in Innate Immune Receptor Biology (Gibbs Symposium)

Nature-Based Solutions to Tackle Climate Change: A Plant Perspective
Abstracts for posters are due by June 2 and early registration ends on June 8. For more information please visit the conference web site.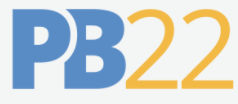 ---